Grey Shaker Kitchens Loughton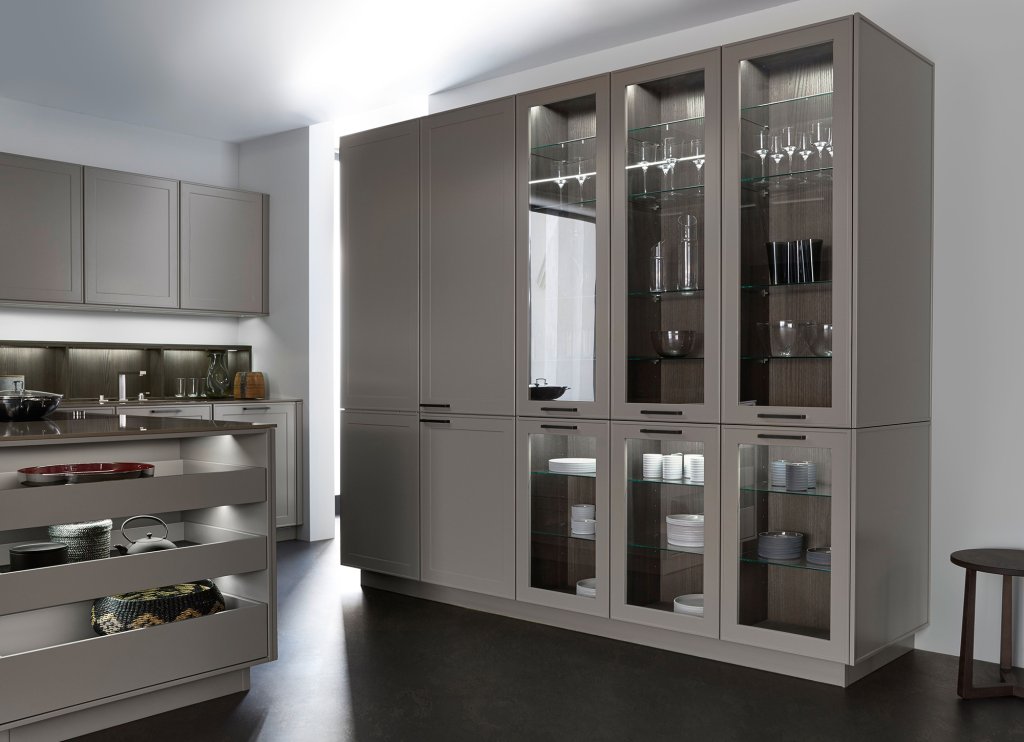 At Inline Designs, we provide our customers with a wide range of luxury grey Shaker kitchens in Loughton. We are experts in luxury kitchen design solutions. Grey Shaker kitchens in Loughton offer a timeless and modern charm in every bespoke detail. With their sleek appeal, they effortlessly complement various kitchen styles while enhancing materials and textures. Experience the captivating atmosphere that grey brings to any space. Our range of grey kitchens in Loughton combines earth-tone colours, lively pops of personality, contrasting hardware, and warm wood elements, resulting in a unique and stylish look.
Browse through our selection of inspired grey shaker kitchen designs, tailor-made for your home in Loughton. Start exploring today to find the perfect grey kitchen in Loughton that speaks to your unique style.
Luxury Grey Kitchen Designs in Loughton
Elevate your home with luxurious grey kitchen designs in Loughton, curated by Inline Designs. Our contemporary and cutting-edge grey design concepts are meticulously crafted to bring a fresh and stylish atmosphere to your kitchen. With our extensive experience and professional expertise, we guarantee that grey will always be a timeless trend in modern kitchen design. Our dedicated team is prepared to showcase the remarkable features that set our grey kitchen collections apart, from sleek countertops to geometric tiles that effortlessly elevate the focal point of your home in Loughton.
Why Choose Our Grey Shaker Kitchen Range?
There's nothing that says personal design quite like our grey shaker kitchen collection, thoughtfully crafted to elevate your lifestyle and interior design aspirations. We understand that the kitchen holds a special place in your home, symbolising tranquillity and refinement. Our grey kitchens, with their mature and upscale appeal, effortlessly infuse instant sophistication into any space, all while remaining within your budgetary considerations. Step into our showroom and be captivated by the immediate sense of tranquillity and modern ambiance that our grey kitchen designs in Loughton bring to life.
Request a showroom appointment
Like what you see? Why not pop down to our inspiring design studio to see our beautiful kitchen displays and chat to one of our creative designers who can talk through your ideas.