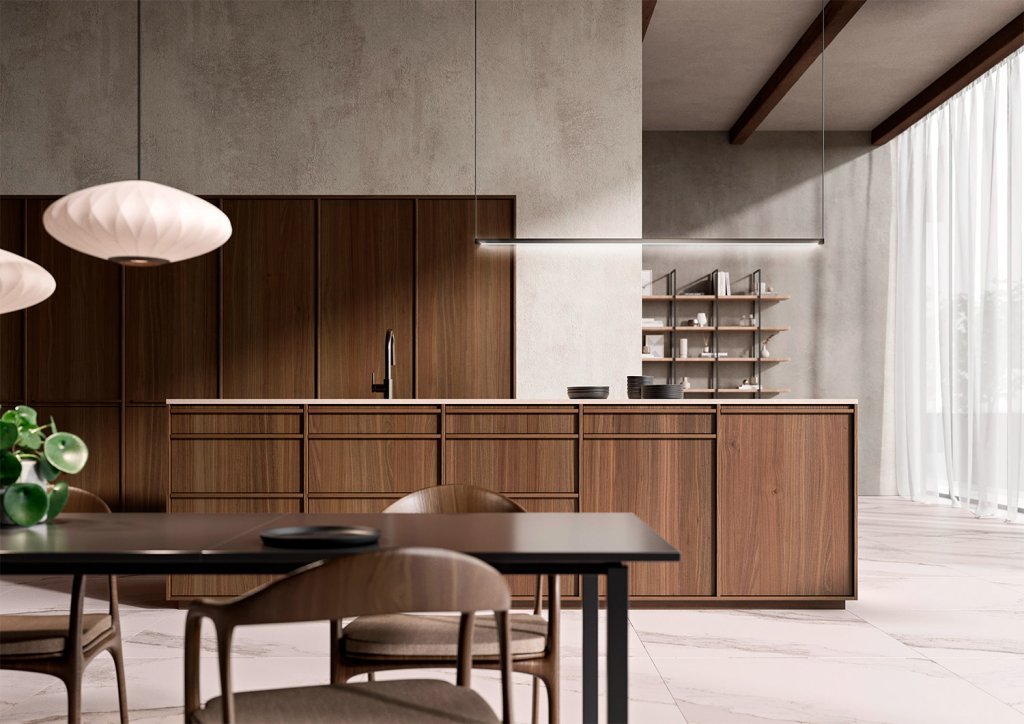 At Inline Designs, we provide our customers with a wide range of luxury Leicht kitchens in Loughton. We are experts in luxury kitchen design solutions. With a rich legacy in crafting inventive and fashionable kitchen solutions, Leicht stands tall as a renowned brand. As a leading provider of luxurious kitchen designs in Loughton, we take great pride in offering an exceptional selection of Leicht appliances and kitchen concepts to enhance your home. Our assortment of Leicht kitchens in Loughton emphasises the core values of functionality and ergonomics in their designs. Each concept is underpinned by user-friendliness elements, incorporating soft-close drawers, pull-out storage solutions, and adjustable shelves, ensuring that your time in your new Leicht kitchen in Loughton is effortless and delightful.
Luxury Leicht kitchens Designs in Loughton
Are you searching for upscale  luxury Leicht kitchen designs in Loughton to elevate your home improvement project? Look no further, as our selection surpasses any other kitchen supplier in Loughton. Leicht leads the way in luxury dining, cooking, and cleaning options for your residence, presenting breathtaking designs distinguished by premium materials, ambient lighting concepts, and long-lasting craftsmanship. Our Leicht kitchens in Loughton not only exude luxury but also prioritise sustainability, employing eco-friendly materials and production methods. Connect with our leading kitchen design experts in Loughton today and discover more about our opulent Leicht kitchens in Loughton, tailored for your home.
Why Choose Our Leicht Kitchen Range?
When it comes to Leicht kitchens in Loughton, we surpass the competition in terms of quality, durability, and affordability. Our extensive range offers limitless possibilities for your kitchen living space, ensuring you're spoiled for choice with our exceptional selection. Step into our luxury kitchen showroom to witness the epitome of our custom-made contemporary kitchen collection, igniting your desire to finally embark on your long-awaited kitchen renovation project.
Request a showroom appointment
Like what you see? Why not pop down to our inspiring design studio to see our beautiful kitchen displays and chat to one of our creative designers who can talk through your ideas.